Texas Cyber Liability Insurance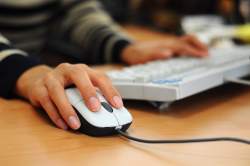 Cyber Liability is the risk that is posed by businesses when they store information on the internet. Many Texas businesses may face a cyber liability risk with the information they collect or store. Headlines tell of the increasing risk of hackers and occurrences of data breaches. HARCO insurance professionals can assist you in selecting a cyber liability policy that meets your unique business needs and helps you protect what you've built.
Below is a list of coverage options that we can address with your business:
Prior Acts Coverage
Reputation Damage Expense
Forensic Specialist Expenses
Including Paper and Electronic Data
Liability Coverage with the same Company
Loss Control & Mitigation Services
Business Interruption
PCI Coverage
Customized Cyber Liability Policy in Texas
Security of electronic systems and private information is a concern for every Texas business, and HARCO Insurance Services can help find a policy that meets your unique business needs. Contact a HARCO insurance professional today at 713-681-2500 to learn about cyber liability coverages for your business.